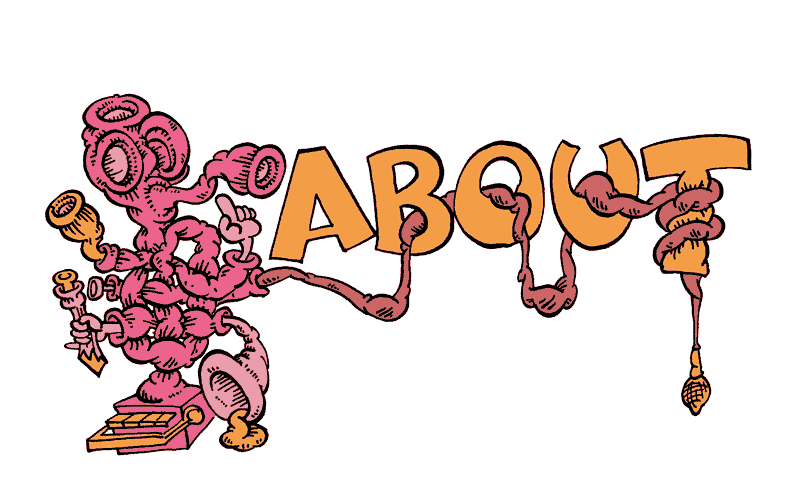 These pages are not the working notes for my (Dane Watkins) practice based AHRC funded PhD at Falmouth University. My PhD is not due to finish for several years so these pages will change over time.
Eatmydata.co.uk was established in 2003 and you can see my archived work as a freelance artist on the old index page.
These working notes are an attempt to create a more playful and distinctive interface to the content of my PhD research. Wordpress and bootstrap have been wonderful developments in enabling wider access to professional looking websites but the downside is that they have created a lot of very similar looking websites. Is it possible to create a distinctive looking website that is also functional? Is it possible to break out of the rectangle? These pages are my attempts at answering those questions. Click the blue animation in the top left hand corner to view the index.
This website uses the blog template developed by @mdo one of the examples on the Bootstrap website.
If you have any comments about this website or would like to tell me about any bugs then please get in touch through my contact page.
To do 14th March 2017
Add older work on the index, maybe in the right hand column
Cookie consent form

More information on cookies and their impact on the viewer

Menu indicator

A one time screen that instructs the viewer to use the menu indiciator in the top left hand corner to view the index.

Previous and next buttons

create buttons to link to the next and previous chapters.

More dripping outside of the rectangles, merging between different elements of the grid-framework
Introduction page
Grotesque page
The animated blue icon in the top left hand corner randomly switches between different animated states, one of which is a gargoyle like head that pouts its lips in a very pronounced manner. The animation runs off javascript code to animate sprites, when I have time I will develop the animation to cause bubbles to fall down the screen and break out of the rectangle.
Bubbles coming out of the gargoyle's mouth
Bibliography
Loyalty card

You have visited this site 6 times here is your free image
Introduction
The central question to my research is What is the value of playfulness in information design?
Information design (ID) aspires to an objective representation of memory, to "induce the viewer to think about the substance rather than about methodology" (Tufte), its materiality invisible to its ideas, a way to find truth in a world of shadows. ID is a dialogue where the data has become active, used rather than read. Use and usability require an efficiency that simplifies complex ideas (Nielsen, Neurath) in an attempt to create a frictionless communication of content in a world where computers are invisibly embedded into the fabric of society, silently collecting and analysing data (Weiser, 1991).
With increased concerns over privacy should these processes be invisible and quiet? Could the design play with the complex ideas and its own materiality to create a discourse around the vitality of digital memory?
From grottoes to cathedrals the grotesque has celebrated invention and questioned authority with a fart and a wink. Loud, funny and playful the grotesque contrasts the muted simplicity of ID, it could throttle the efficient consumption of information and create time for the consumer to consider and distinguish between layers of data. In ID the grotesque could play with its materials and induce the viewer to think about the impact of the methodology.